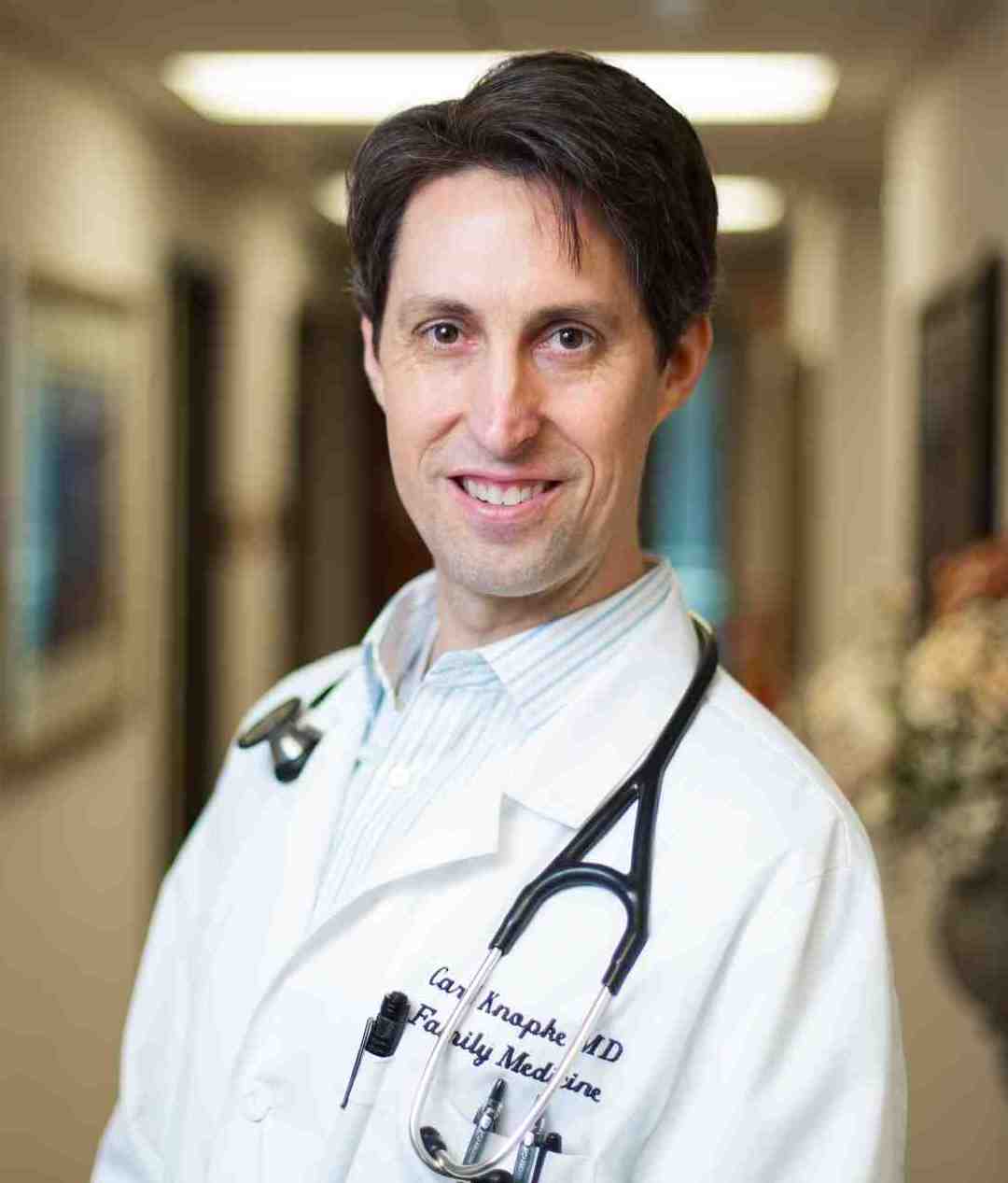 Dr. Carl Knopke
M.D., FOMA, FAAFP
Dr. Knopke has received extensive training in Obesity Medicine through the Obesity Medicine Association (OMA). He spoke in 2016 before a national audience at the American Academy of Family Physicians annual meeting, FMX 2016, on the topic of obesity. On several occasions, he has spoken before regional audiences educating other physicians on the basics of Obesity Medicine. In 2017 he completed his service on the board of trustees for the O.M.A. and received the prestigious Steelman-Seim Educator Award for Excellence in Academics for his educational activities. He is Board Certified in both Obesity Medicine and Family Medicine. Additionally he has been awarded the designation of Fellow for both the American Academy of Family Physicians and the Obesity Medicine Association. Within OMA, he is active in developing educational content for other obesity medicine physicians and conducts the couse in behavior management for the O.M.A. board preparation course to help physicians earn their certification through the American Board of Obesity Medicine.
After residency, he opened his own practice in association with Raincross Medical Group. He worked part time as a teaching hospitalist at Arrowhead Regional Medical Center. He is a past clinical instructor for first year medical students in the Biomedical Program at The University of California at Riverside. He currently is on Faculty as a Clinical Instructor with the U.C. Riverside School of Medicine in the department of Family Medicine and has taught both first and second year medical students in his office.
He is the past chair of the Family Medicine Section at Riverside Community Hospital. He has functioned as an adviser in Diabetes care at Riverside Community Hospital. His primary medical interests are Obesity Medicine and how this can be applied to treating the complications of obesity such as diabetes, high blood pressure, high cholesterol, sleep apnea, arthritis and many others. He also has special interests in psychiatry and exercise physiology and how they can be applied to treat obesity and associated metabolic conditions.
Dr. Knopke completed his undergraduate studies at UCLA with a degree in Biochemistry. He graduated medical school from the University of Texas, San Antonio Health Science Center. His residency was completed in Family Medicine at Riverside County Regional Medical Center. The last year of his residency he was selected as Chief Resident.