Staff
---
Dr. Carl Knopke, M.D., FOMA, FAAFP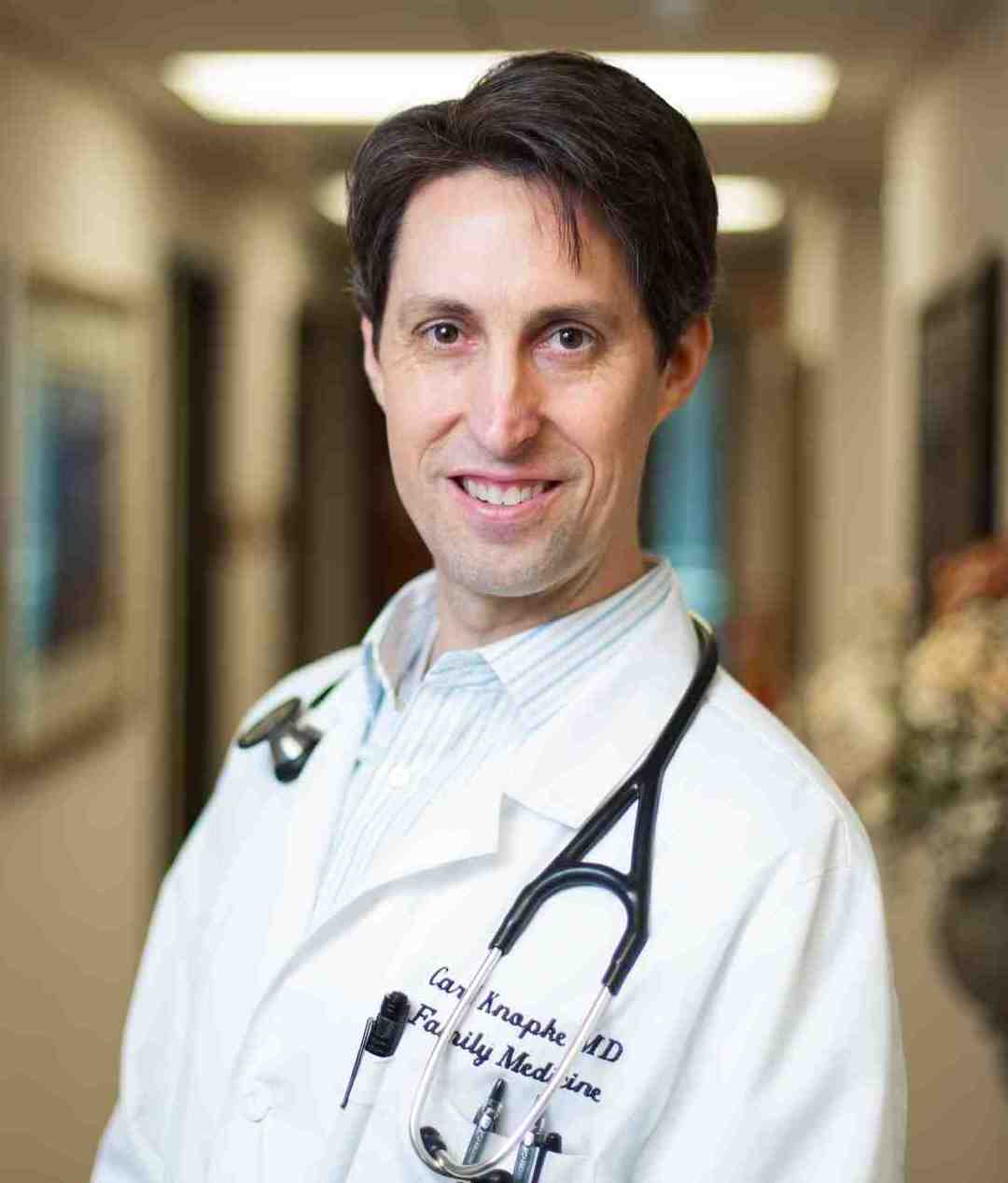 Dr. Knopke has received extensive training in Obesity Medicine through the Obesity Medicine Association (OMA). He spoke in 2016 before a national audience at the American Academy of Family Physicians annual meeting, FMX 2016, on the topic of obesity. On several occasions, he has spoken before regional audiences educating other physicians on the basics of Obesity Medicine. In 2017 he completed his service on the board of trustees for the O.M.A. and received the prestigious Steelman-Seim Educator Award for Excellence in Academics for his educational activities. He is Board Certified in both Obesity Medicine and Family Medicine. Additionally he has been awarded the designation of Fellow for both the American Academy of Family Physicians and the Obesity Medicine Association. Within OMA, he is active in developing educational content for other obesity medicine physicians and conducts the couse in behavior management for the O.M.A. board preparation course to help physicians earn their certification through the American Board of Obesity Medicine.
After residency, he opened his own practice in association with Raincross Medical Group. He worked part time as a teaching hospitalist at Arrowhead Regional Medical Center. He is a past clinical instructor for first year medical students in the Biomedical Program at The University of California at Riverside. He currently is on Faculty as a Clinical Instructor with the U.C. Riverside School of Medicine in the department of Family Medicine and has taught both first and second year medical students in his office.
He is the past chair of the Family Medicine Section at Riverside Community Hospital. He has functioned as an adviser in Diabetes care at Riverside Community Hospital. His primary medical interests are Obesity Medicine and how this can be applied to treating the complications of obesity such as diabetes, high blood pressure, high cholesterol, sleep apnea, arthritis and many others. He also has special interests in psychiatry and exercise physiology and how they can be applied to treat obesity and associated metabolic conditions.
Dr. Knopke completed his undergraduate studies at UCLA with a degree in Biochemistry. He graduated medical school from the University of Texas, San Antonio Health Science Center. His residency was completed in Family Medicine at Riverside County Regional Medical Center. The last year of his residency he was selected as Chief Resident.
---
Madeline Gould, PA-C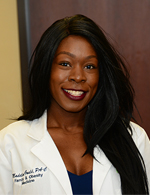 Maddie has been with our practice since June of 2017 and she has quickly become a patient favorite. Her real passion is preventative medicine with an emphasis on helping people to lose weight. She has helped her patients regain control of their health through our weight loss program. She has a great connection with her patients and has been able to help those who have been on multiple diets in the past without success. She is knowledgeable in various types of exercise, including, but not limited to high intensity interval training, strength conditioning, and functional workouts.
Maddie is a certified Physician Assistant who trained at Riverside County Regional Medical Center and graduated in 2012. She later joined a family planning clinic where she gained a strong background working in women's health for 5 years. She is experienced in different forms of contraception and is certified to place intrauterine devices (IUD's) and contraceptive implants. Her primary medical areas of interest are obesity medicine, diabetes, hyperlipidemia, high blood pressure, depression, and anxiety. She has an additional interest in the behavioral component of obesity and how this relates to weight loss.
Maddie is quick to congratulate her successful patients and offer excellent advice to those who are struggling. For those eager to get in, Maddie is accepting new patients and looks forward to helping you to reach your goals.
---
Lesley Laird, PA-C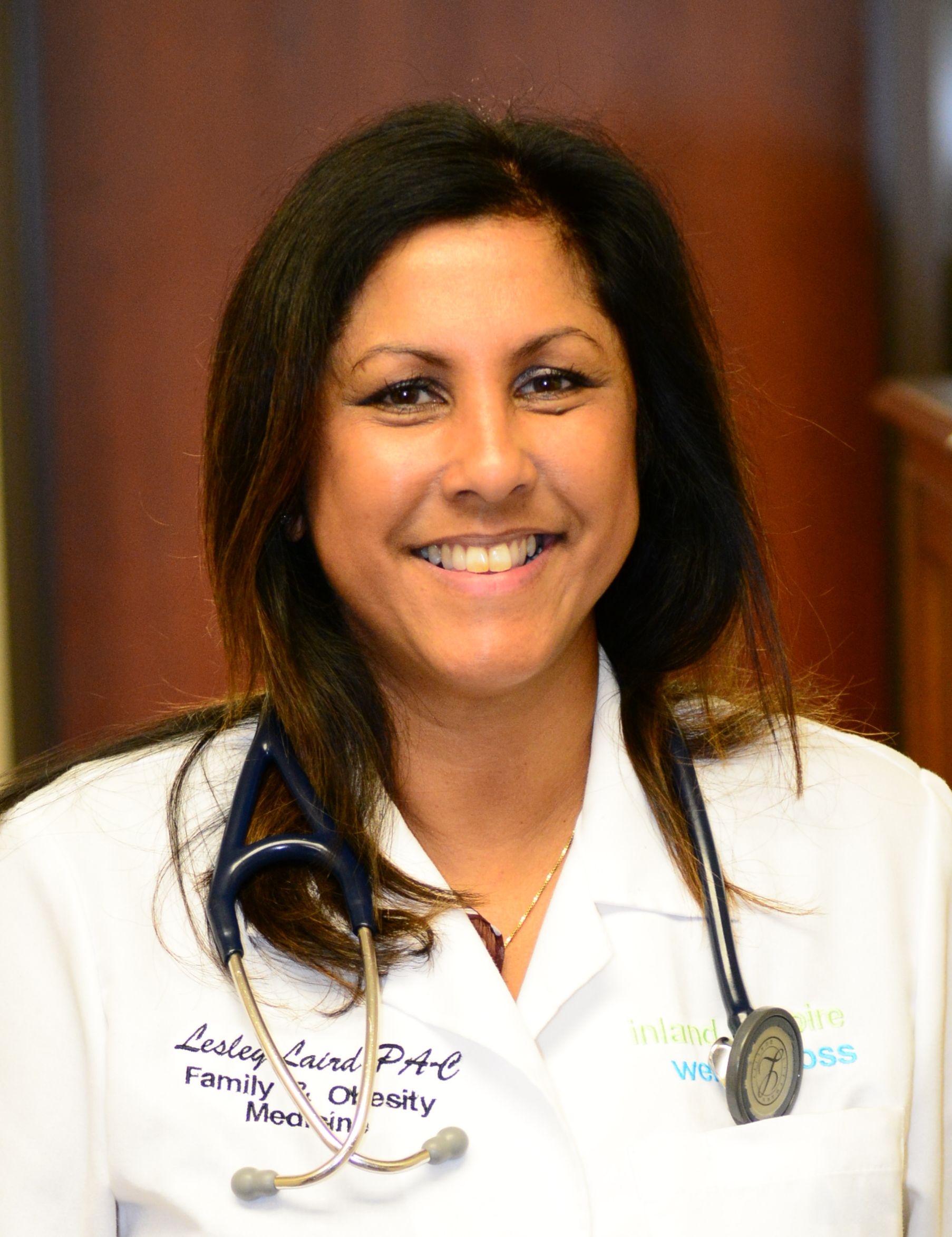 Lesley is a certified physician assistant who trained at Riverside County Regional Medical Center and graduated in 2005. She joined Dr. Knopke's practice in 2006 and currently practices in a hospital, skilled nursing facility and office based setting.
Lesley has worked in the healthcare industry for the last 15 years. She is a fellow member of the American Academy of Physician Assistants and the California Academy of Physician Assistants. She has provided tutoring in PA studies and has been recognized for precepting Physician Assistant Students enrolled in the Western Health Sciences PA program in Pomona, CA. Her primary medical interests are bariatric medicine, management of diabetes, hypertension, hyperlipidemia, cardiac diseases, and obesity.
Recognition
---
Certification and Membership
Board Certified, Family Medicine
Member: Obesity Medicine Association
Member: Obesity Action Coalition
Member: Network to Overcome Obesity Now
Member: American Academy of Family Physicians
Member: Riverside Physician Network
Member: American Medical Association
Member: California Medical Association
Member: Riverside County Medical Association

Training
Undergraduate - UCLA - Biochemistry
Medical School - University of Texas Health Science Center - San Antonio
Residency - Riverside County Regional Medical Center
Chief Resident - Family Medicine
Nominated to the Society of Teachers of Family Medicine
Awards
Patients' Choice Award - America's Most Comapassionate Doctors- 2011
Patients' Choice Award - 2011
America's Top Family Doctors - 2007
America's Top Family Doctors - 2006
Inland Empire Magazine's Top Doctors - 2006
Testimonials
Don't take our word for it. Listen to some of our satisfied patients.
Ken
When I came to you I weighed around 330 lb., but as of today (Jan 6, 2011), I weigh 227 lbs. Thanks to you I started eating better, I joined a gym and hired a personal trainer. I feel great and I love my new life! The gym even posted before and after photos of me recently. I am not done losing weight. I would like to lose at least another 27 lbs., but now I have the drive and confidence to do it.

Thank you,

Ken
Jeanne
I had been steadily gaining weight for almost a year and was frustrated with the failure of the weight loss methods that had worked for me in the past. Finally, in late January, I had the reason for my metabolic change and resulting weight gain. I was diagnosed with a hyper thyroid and put on Synthroid.

I now knew why I had gained the weight and then decided to have a consultation with Dr. Knopke in February 2008. I gave him my health history, including my newly diagnosed thyroid condition. I asked him if he could help me lose the weight and he said "Yes, definitely". And he did!

After the initial consult, he laid out a program for me that included his meal replacement and exercise plan. With his regular counseling, I worked on my eating habits and most importantly, my grocery shopping habits. I learned how to shop for healthy foods and read labels. I found that I really enjoy eating fresh vegetables and fruits. Eating the right foods was fun and enjoyable. Eating the right things combined with a monitored exercise program worked.

Dr. Knopke helped me reach my goal weight in less than 3 months!

Thank you Dr. Knopke.

Jeanne Aldred
2006 Excerpt from Inland Empire Magazine's Top Doctors
"My Father was in Dr. Knopke's care at Riverside Community Hospital during his five week stay in the hospital. If it wasn't for Dr. Knopke's caring and dedication, my father probably wouldn't be here today."

~Carolyn Hart

Partners
---
Raincross Medical Group
At Inland Empire Weight Loss, we have worked closely with all of the physicians at Raincross Medical Group. Obesity is a common problem among people with medical conditions such as Diabetes, Hypertension, and Obstructive Sleep apnea. Inland Empire Weight Loss is proud to work with the physicians at Raincross Medical Group to provide services in Bariatric Medicine to help with weight loss and weight related medical problems.
www.raincrossmedicalgroup.net/knopke
Obesity Medicine Association
The Obesity Medicine Association is the certifying organization in the field of Bariatric/Obesity Medicine. They are an important source of education and policy making to ensure that medical weight loss is done in a safe and effective manner. Twice each year, they sponsor an educational meeting where national and international experts on medical weight loss and researchers in this field are invited to educate other physicians in this field. The providers at Inland Empire Weight Loss regularly attend these meetings and utilize other educational materials put out by the OMA to stay abreast of the latest techniques used medical weight loss. Inland Empire Weight Loss is the only weight loss clinic in the Inland Empire that is a member who is compliant with the strict guidelines set forth by the Obesity Medicine Associationin order to assure that weight loss is done safely and effectively.
www.asbp.org
Riverside Community Hospital
Riverside Community Hospital has recently launched a Center for Surgical Weight Loss. Prior to undergoing bariatric surgery, there is often a requirement to undergo an intensive medical weight loss program. Riverside Community Hospital has chosen to work with Inland Empire Weight Loss to provide medically supervised weight loss services on these occasions.
www.riversidecommunityhospital.com
Imagine Plastic Surgery
Imagine Plastic Surgery and Inland Empire Weight Loss have worked closely together since 2008. Some of our weight loss patients who lose a significant amount of weight will develop excess skin on their arms, face, and abdomen. Through our relationship with Imagine Plastic Surgery, we are able to arrange for surgical correction of these problems when they are confronted.
www.imagineplasticsurgery.com
Success Stories
---
We have helped hundreds of people to lose weight. Our successes have ranged from 10 pounds to more than 100*. Whether you would like to decrease a few clothing sizes or decrease the number of medicines you take for chronic health conditions, let us help you. Here are a just a few examples of our success stories.
If you are a success story and you would like to share with others to help them realize their potential, please send us your before and after pictures to: SuccessStories@InlandEmpireWeightLoss.com.
"TJ" lost 54 pounds*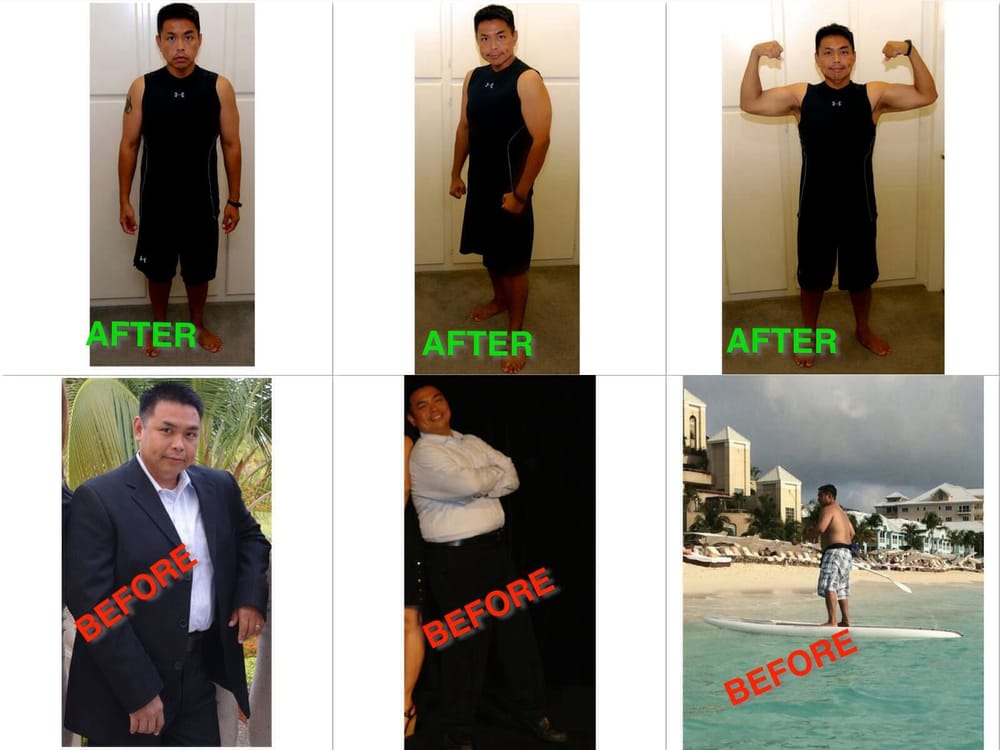 TJ frequented our office as a sales rep. One day at lunch we were talking and he confided in me that he was starting to have medical problems related to his weight. When he went to his doctor, he did not like the advice that he was given. Basically, he was told to start taking medications and wait for the condition to get worse. I offered TJ an option, weight loss. TJ is one of our star patients. Using the techniques taught in our weight loss program, he lost 54 pounds and ran a marathon. I am very happy to report that TJs obesity related health problem resolved and he has taken his life back.
"Dominique" lost 45 pounds*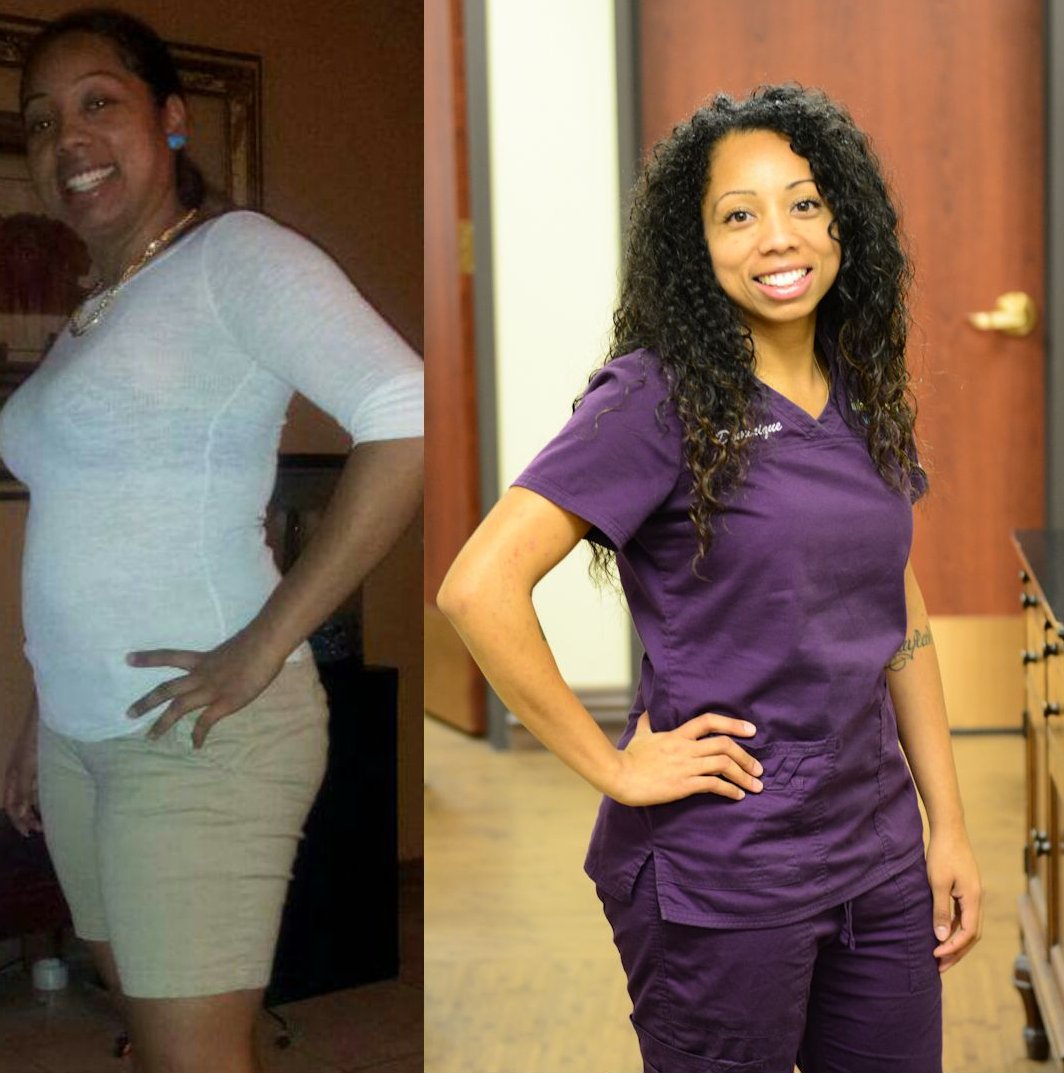 Dominique is a member of our staff. When we hired her into the office, she started to see how other patients in the office were losing weight and she decided that she wanted to give it a try. Working closely with our health professionals, Dominque worked through the program and the you can see the wonderful results. If you start our weight loss program, you can always ask Dominique how she did it.
"Stephen" lost over 200 pounds*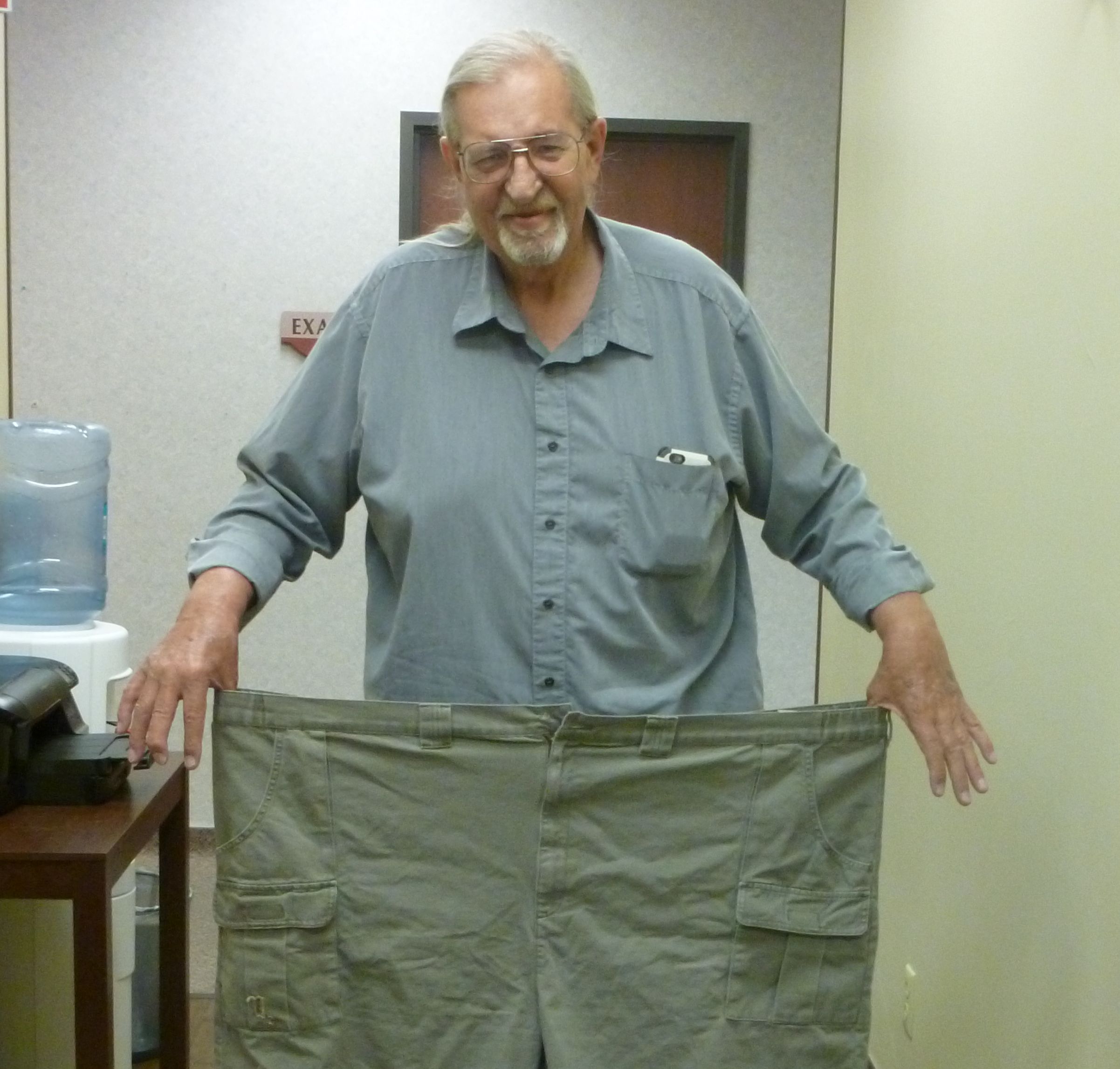 Stephen is one of our biggest success stories, quite literally. When he came to us, he was in bad shape. We were treating Stephen for many common weight related conditions. One day I said to Stephen, you do not have to keep doing this, I can help you. At the time, he had trouble getting into his car. He told me that in order to get into his car he had to tie a rope around his left ankle and pull it into the car. At his heaviest he was 464 pounds. When he came into our office, he would come in using a wheel chair. As he started the program, we celebrated each of his succussful milestones. When he told me that he no longer needed a rope to get into the car, we celebrated. When he stopped using his wheelchair and graduated to a walker, we celebrated. When he graduated from a walker to a cane, we celebrated. And when he walked in and out of the office on his own, we celebrated. Stephen eventually lost 264 pounds. Stephen continues to work the program and he continues to walk into the office on his own. Congratulations Stephen.
"Debra" lost 47 pounds*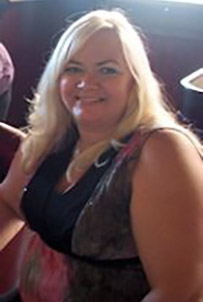 BEFORE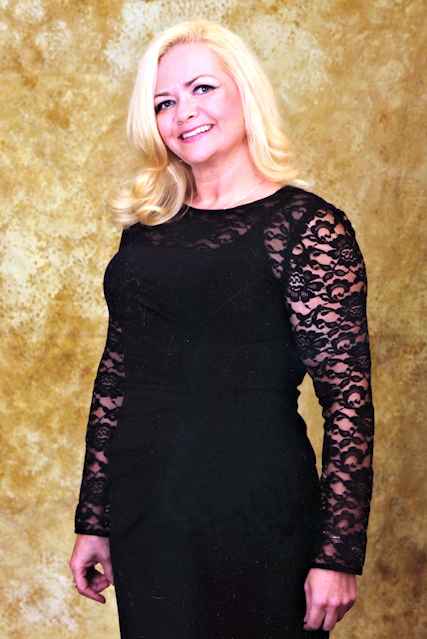 AFTER
"Tony" lost 109 pounds*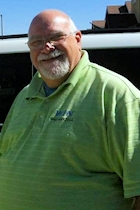 BEFORE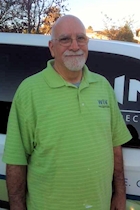 AFTER
"Stan" lost 88 pounds*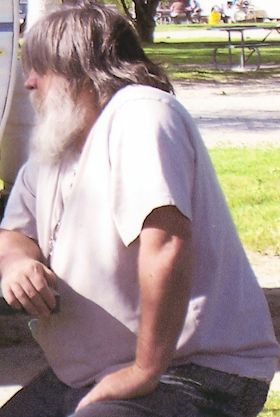 BEFORE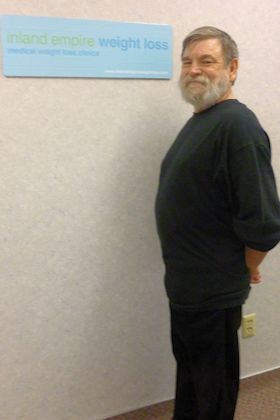 AFTER
"Frank" lost over 100 pounds*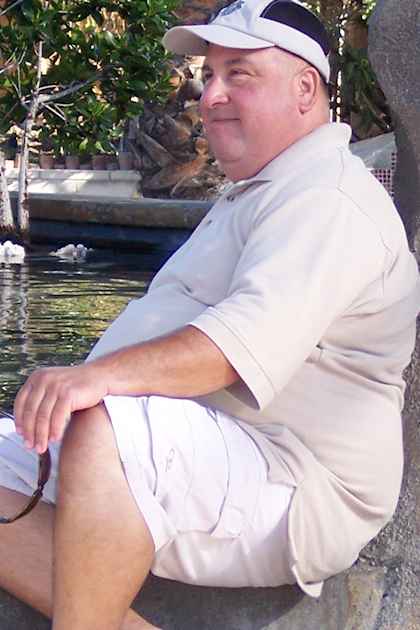 BEFORE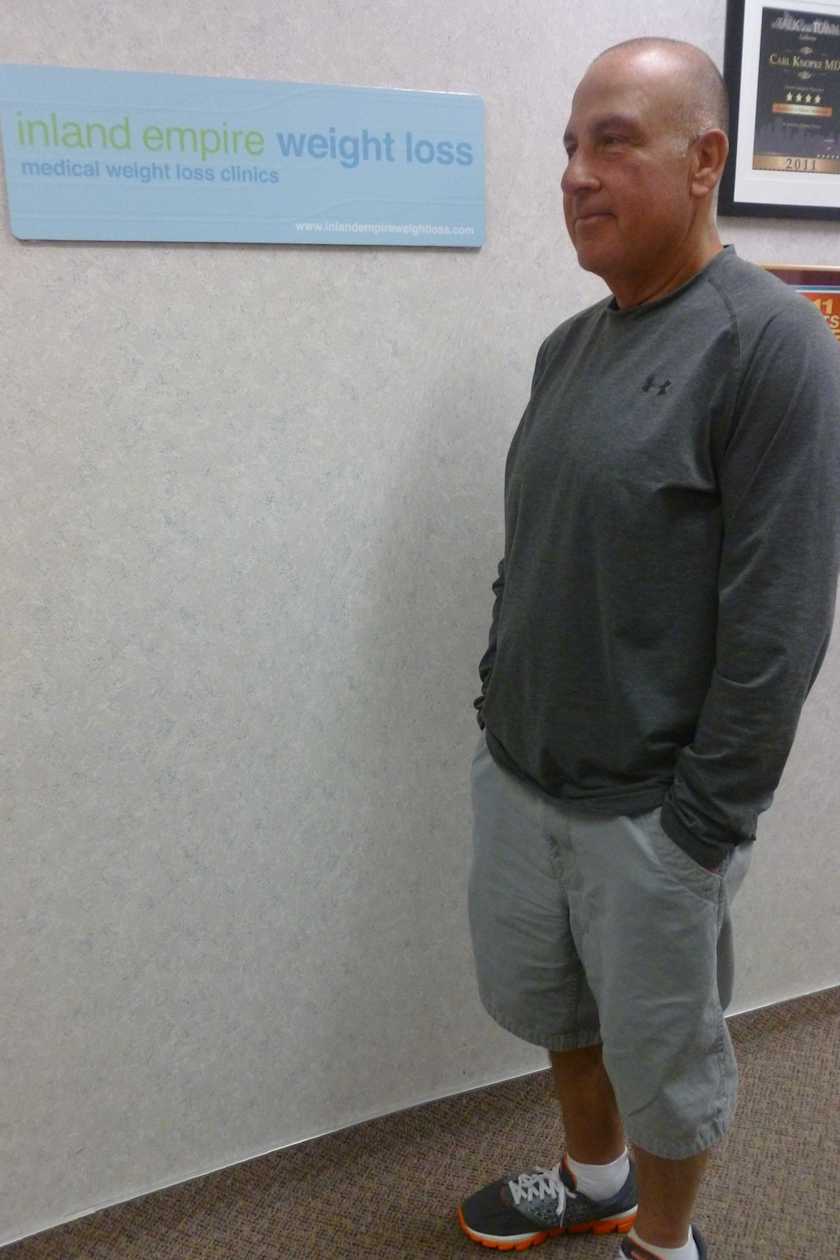 AFTER
"Frank" lost over 100 pounds and cured his diabetes, high blood pressure, arthritis, and gout*. Watch Frank's story here.
"Cynthia" has lost 20 pounds*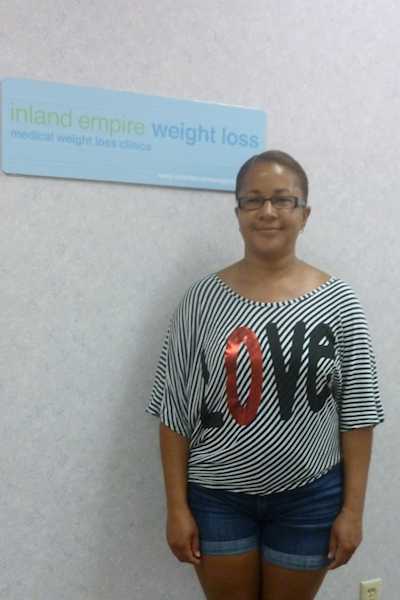 BEFORE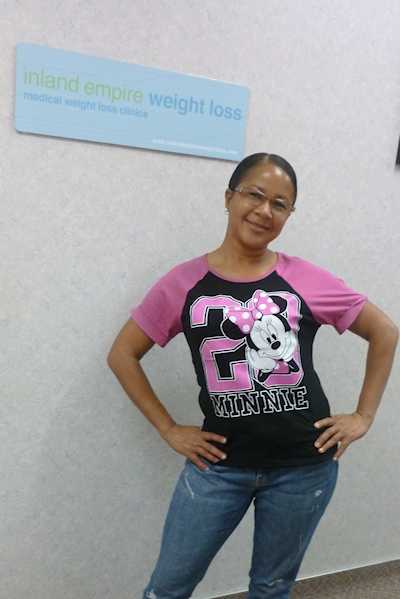 AFTER
* Please remember, this is a physician supervised medical weight loss program. Individual results will vary.